Moosehead Lake Maine Fishing is a favorite activity for visitors to our region. The region contains hundreds of ponds, streams and lakes, including Maine's largest, Moosehead Lake. Anglers enjoy fishing for brook trout, landlocked salmon, and lake trout. Be sure to have a valid fishing license before you head out – visit Maine Inland Fisheries and Wildlife for info. Free Fishing Weekends in Maine for 2019 are February 16-17 and June 1-2. On these days you may fish without a license!
Both motor boats and manual boats are welcome at Moosehead Lake. Visitors can rent either locally, and overnight guests of Chalet Moosehead enjoy free boat docking. Boat trailers can be stored on the back lawn, and guests are also welcome to fish right from the dock!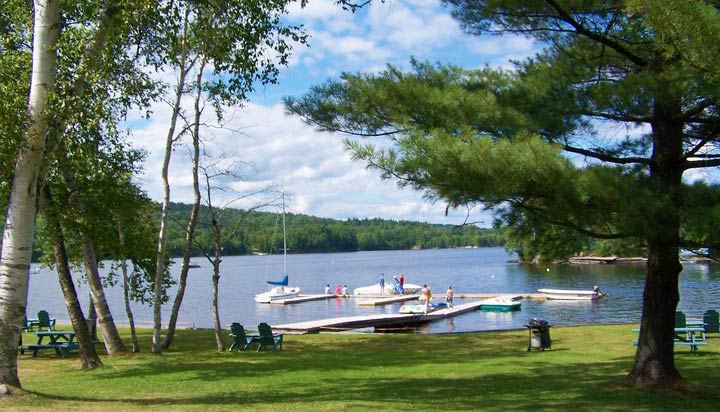 Take the Kids fishing: Fishing can be very rewarding and educational for children. If you're introducing the kids to fishing for the first time, give them their first lesson here at Chalet Moosehead. The gentle waters are perfect for first timers and they can run and play on the lawn or jump in the lake when they're ready for a change of pace.
If you're new to fishing, or just want to have someone along that knows the area, consider a Registered Maine Guide. Maine Department of Inland Fisheries and Wildlife biologist have also put together the Maine Fishing Guide. It is a compilation of the best inland fishing spots in Maine, plus freshwater fishing tips, resources, and advice. Download the PDF guide here: Maine Fishing Guide, pages 27-30 focus on Moosehead Lake Maine Fishing.
After a day of fishing return to your home away from home at Chalet Moosehead Lakefront Lodging.